Gould is often referred to as the 'father of birds' and nearly 3,000 unique images were produced during the span of his long career.
As a gardeners son Gould loved animals and was deeply passionate about the natural world. During his travels, he met Elizabeth who was as keen on natural history as he was. She later became Goulds wife and colleague.
Elizabeth could draw and was a skilled artist, while Gould himself was not a particularly good artist. On the other hand, he was a very good observer, and had an extraordinary capacity of noting the characteristics of animals and birds. He would do a rough sketch and then have it translated by Elizabeth. She was his first artist, later he relied on a group of dedicated artists, lithographers and colorers to translate his preparatory sketches into finished illustrations.
Goulds drawings in pencil, ink, chalk and broad color wash reveal a quickness and boldness that often capture the very essence of a bird's characteristics, but are never more than rough sketches. With his group of artists the final product is a stunning series of volumes documenting birds and animals. Each image is delicately illustrated by hand and then colored by his team. Once the finished watercolor had been approved by Gould, it was then ready to be copied onto a lithographic stone.
The birds and animals are painted lifelike and true, in wonderful colors. Each bird plate depicts the male and female of the species. And in case of large birds, the male and female are shown on consecutive plates. If available, the plate might include a nest with eggs or chicks in it.
The colors of the birds in the foreground are rich an full, while the background is often incredibly faint color washes. In a reproduction like a giclée print, it is important to keep the colors in the background right. Often they either disappear in reproductions or they get to strong. It is quite hard to hold them at the right value.
Heritage Prints specializes in creating true and certified facsimile giclée prints. Each facsimile has every fine line detail and every delicate brushstroke. To the naked eye, our artworks are virtually indistinguishable from the originals when glazed and framed.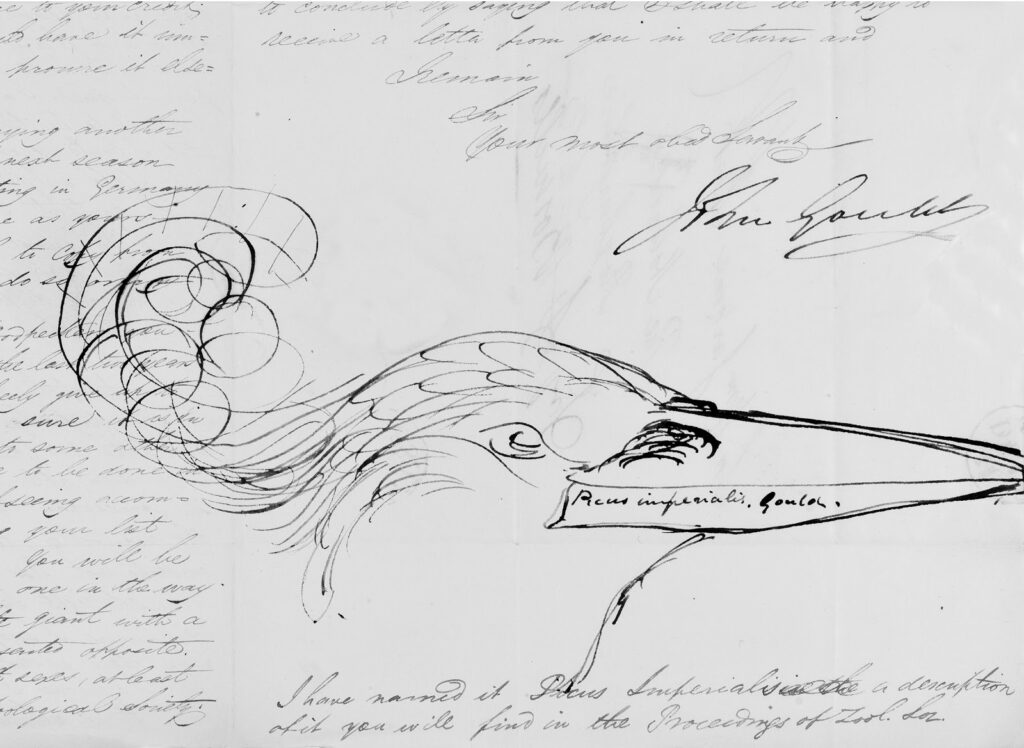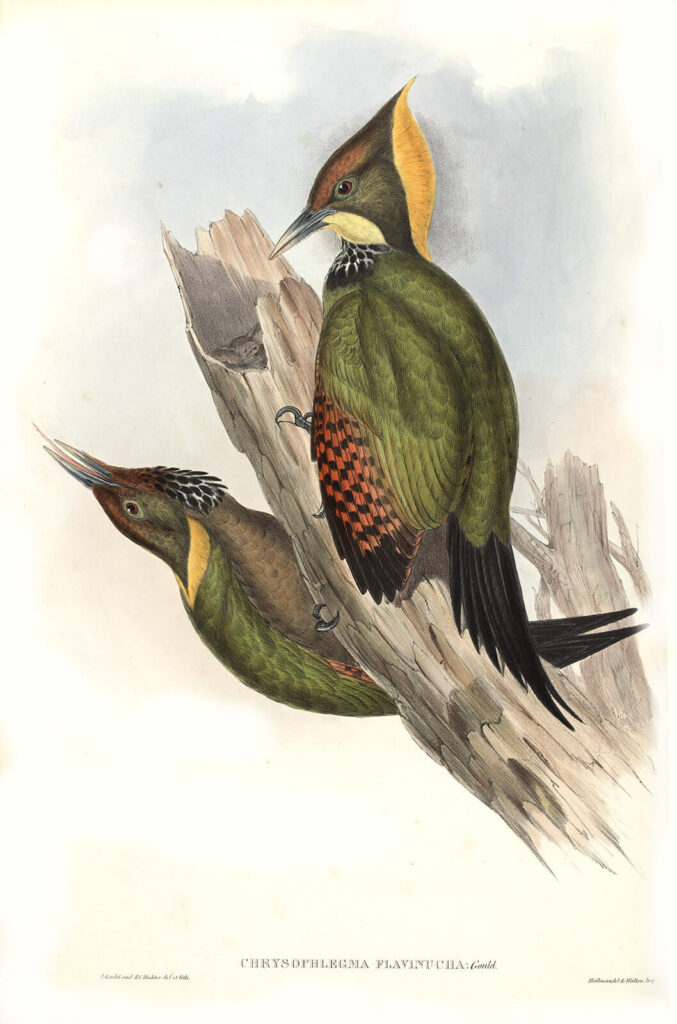 Heritage Prints has a master copy of all 3,000 Gould images, but we do not have every certified facsimile giclée print in stock. If you cannot find a specific work on the website, please contact us directly and we will start the rigorous process of printing your individual facsimile.