Heritage Prints is a Fine Art Studio that focuses on historic giclée prints.
We offer high quality prints, custom coloring and curation.
We collaborate with international museums, creating reproductions from their collections of original 18th and 19th century artworks.
We pay attention to every detail to ensure that our giclée prints are indistinguishable from the original.
We are proud to be a supplier of the Audubonhouse in Key West since 2008.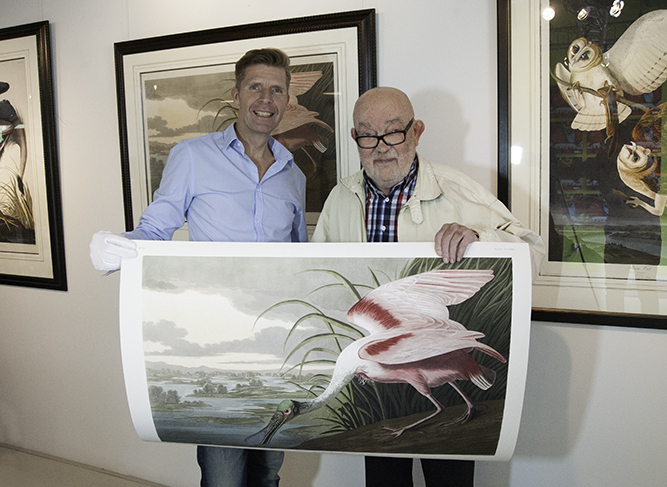 Heritage Prints – our history
Heritage Prints was created in 1992 by Gies Pluim – an art lover and former publisher who dedicated his later years to creating beautiful giclée prints of artistic masterpieces.
His aim was to create reproductions that looked exactly like the originals in color, tone and size.
For Gies it was important that his facsimiles should appear just as the artist intended so that fellow art lovers from around the world could also share in the joy of owning beautiful artwork.
Gies died in 2016 at the age of 87. 
Today, the company is still owned and managed by the Pluim family, maintaining Gies's commitment to producing prints that are virtually indistinguishable from the originals.
Invest in your own piece of art
At Heritage Prints we believe you should be able to own and enjoy your own collection of fine art – not as cheap copies but as high-quality prints that are identical to the originals.
That is why we pay attention to every tiny detail to ensure that our giclée prints are indistinguishable from the original.
From the size to the color and tone, every detail is carefully reproduced to give you a piece that is as close as you can get to the original.
Our Collection
In our collection of masterpieces, we have over 1,500 prints from 16 different artists with 40 complete sets.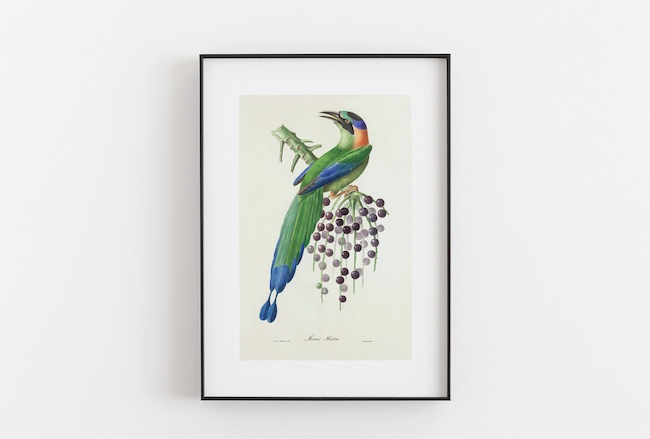 We specialize in creating true and certified facsimile giclée prints.
To give you a perfect reproduction of the original, our prints are always:
Taken from the original editions.
Printed in the original size
Printed with a maximum of 250 copies, signed and numbered.
Printed on age resistant white etching paper (with a weight of 270 gr/m2).
Printed with archival ink which resists fading for > 100 years.
Printed with the highest possible resolution.

To the naked eye, our artworks  are virtually indistinguishable from the originals when glazed and framed.
With every print, you will receive a certificate of authenticity and when you purchase a complete collection, you will have the option to add our Solander box to keep your prints in perfect condition.
Giclée printing is a modern printing technique developed for digital fine art prints. It allows us to create superior quality archival prints that are printed individually for you, rather than as part of a mass edition.
What sets us apart?
We always create our prints directly from the originals. This means we can offer a collection no-one else has.
Our great attention-to-detail and high production standards sets Heritage Prints apart from the other retailers.  Every detail of our process is carefully managed to ensure you receive a beautiful piece of artwork that is identical in every way to the original.
Start your own collection
If you would like to chat to us about the artists and artwork in our collection, drop us a line at [email protected] and we will get back to you to answer any questions you may have.
If you would like to browse through our collection and place an online order, you can view our prints and complete sets here.
"Thank you, I absolutely love it. It's so beautiful I can't stop looking at it. I got it framed immediately after I received it. Thank you again, it really makes me so so happy. "