Who was Giovanni Battista Piranesi?
From his detailed etchings of Rome to the dark imaginings of his fictitious prisons; Giovanni Battista Piranesi (1720-1778) is one of Italy's most extraordinary artists.
Born in Mogliano Veneto near Treviso (then part of the Republic of Venice), Piranesi was the son of a Venetian stonemason. But it was his uncle, Matteo Lucchesi – a leading architect, who taught Piranesi to draw, and to design architectural structures.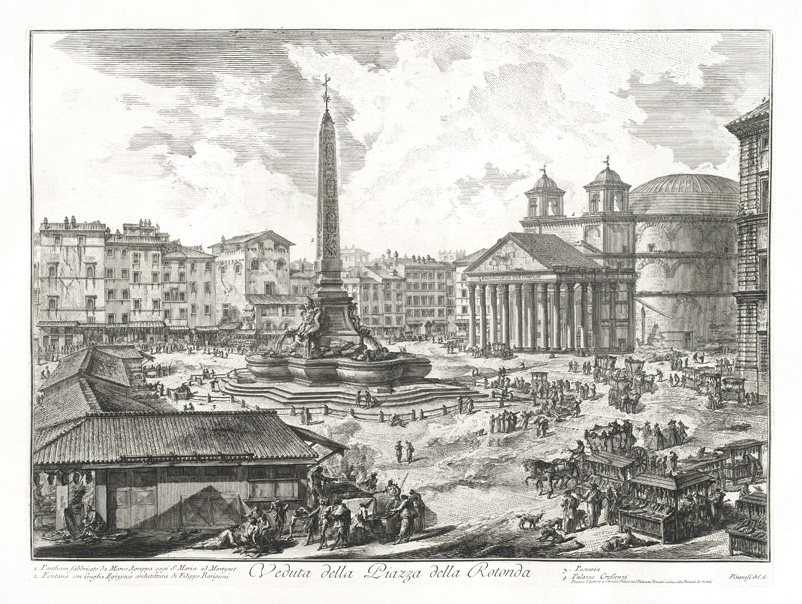 In 1740, the young Piranesi travelled to Rome where he lived and worked for almost all his life. His early career began working as a draughtsman for the Venetian ambassador Marco Foscarini.
While living in the Palazzo Venezia (the Papal Palace), Piranesi was tutored by the Italian engraver Giuseppe Vasi who introduced him to the art of etching and engraving of Rome and its monuments.
Inspired by his studies, Piranesi began creating the vedute (views) of Rome (Le Vedute di Roma), for which he would become famous.
Establishing himself as a businessman
Piranesi briefly returned to Venice in 1744, planning to launch a career as an architect. When this plan failed, he returned to Rome in 1747, opening a workshop in Via del Corso where he established himself as an engraver and print publisher.
It was at this time that Rome had become one of the main destinations for visitors on the Grand Tour of Europe. The tourists wanted souvenirs and Piranesi was happy to oblige, offering prints of Renaissance Rome and its ruins.
Piranesi's popularity grew quickly. And while he found fame from his detailed and atmospheric depictions of the Eternal City; he is equally well-known for his haunting imaginings of prison interiors, invented from his own mind: Carceri d'Invenzione. 
Piranesi died in Rome in 1778 after a long illness. He was buried in the Santa Maria del Priorato, the church he had helped restore, in a tomb designed by the Italian sculptor Giuseppe Angelini.
In 1803, Joseph Bonaparte, Napoleon's brother and King of Naples (from 1806-1808) and later the King of Spain (from 1808-1813), donated Piranesi's original etchings to the Ghent library.