Single giclée's and sets of John James Audubon
How you can enjoy a delightful combination of art and science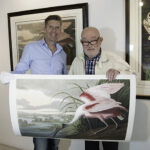 Audubon painted beautiful watercolors and his vibrant images of birds give bare walls atmosphere and individuality. The prints retain their original size, and this makes them great eye-catchers in any home. Our giclée prints are the highest-quality reproduction of Audubon's original works of art and can hardly be distinguished from the real thing.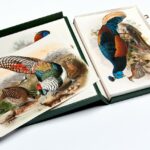 The Bird's of America is the original book of painting by Audubon. It contains 435 watercolors divided into five separate volumes. Heritage Prints has made high quality scans of the original edition, owned by Teylers Museum in Haarlem, and the true connoisseur can now enjoy spectacular giclée prints in limited edition.
"Thank you, I absolutely love it. It's so beautiful I can't stop looking at it. I got it framed immediately after I received it.
Thank you again, it really makes me so happy. "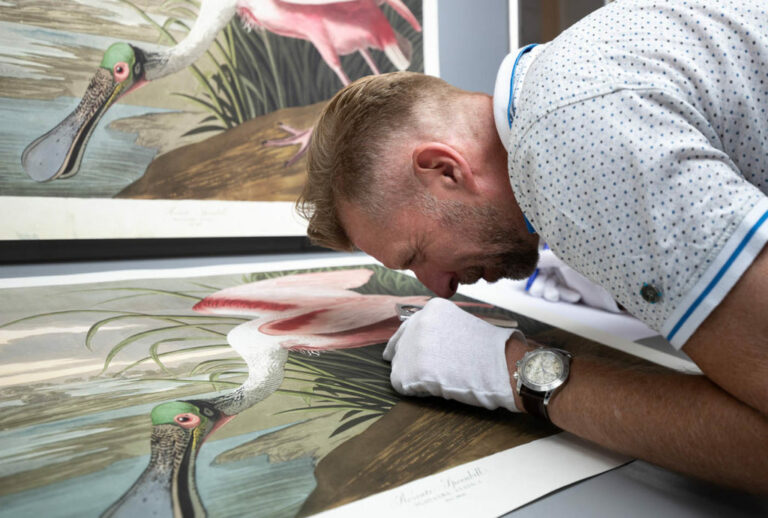 We deliver high quality giclee prints
With over 25 years of experience, Heritage Prints only uses the most modern printing techniques, combined with great expertise in color management and attention to detail. The giclée we make from Audubon's works of art are therefore barely distinguishable from the original.
Our giclée prints are made from an immaculate original edition of one of the rarest and most expensive books of the world, The Birds of America, housed in the Teylers Museum in Haarlem. Established in 1778, Teylers is the oldest museum of the Netherlands.
With every giclée print, you will receive a certificate of authenticity. And when you purchase a set, you will have the option to add a Solander box to keep your giclée prints in perfect condition.
Ik ben zeer geïnteresseerd in jullie prachtige giclée prints en ontvang heel graag een aantrekkelijke prijsopgave bij afname van meer exemplaren. 
Audubon - Birds of America - View all prints below